Just because you're an artist doesn't mean you have to starve.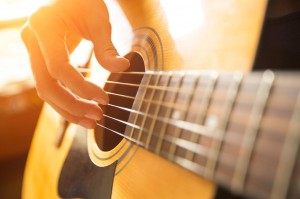 You're amazing at what you do. You have genius and brilliance and destiny in you.
But your star can't shine as bright as it should when you're bogged down by muck or doubt or living gig-to-gig.
There are far too many brilliant artists struggling to make ends meet. Shaky in their self-worth. Overloaded by the "business side" of music, yet scared to delegate.
Here's what I want for you:
Ditch the "starving artist" mentality and start thriving.
Own your value. From the inside, out. So you earn what you're worth.
Step fully into living your genius. Express the full range of your talents. Play bigger and brighter.
Give yourself permission to delegate all the minutia and do ONLY what you love.
Claim your "no" and your "yes." Make commitments + agreements with integrity and alignment.
Sharpen your relationship + communication skills so you can choose ease over drama, every time.
My coaching style incorporates a whole orchestra of different practices and tools … all heart-plucked with skill and intuition, in the moment, just for you.
Because my approach is body-based, we're able to create big shifts in small moments. You'll tap into your body's intelligence, learn powerful breathing practices, re-frame "problems," and get thoroughly un-stuck. Are you willing to have it be that easy?
Common side effects include: laughter, liberation, hootin', hollerin', and torrents of gratitude.
I love that musicians are ready for creative shifts.
The coaching we'll do isn't so different from composing + performing. It's about getting a little vulnerable, grounding in your body and breath, and opening to the creative flow of new possibilities. Again, and again, and again.
I enjoy working with musicians because y'all get it. You're willing to play, expand, transform. And I love supporting you.
And I "get" your world.
I've toured, performed, road-managed, booked, handled road-life logistics, and coached musicians. The boredom, the thrill, the creativity. The miles and miles and miles between it all. I get it in a way other Life Coaches don't.
Let's Play
Work with me for 15, 30, 45, or 60 minutes at a time, via phone or Skype. From the road, from your kitchen, or from anywhere in the world. And if we're in the same town, face-to-face sessions available from 60 minutes on up.
Transformation can be rapid. And if you decide to keep going deeper, I offer discounts for ongoing coaching.
It all starts with a free, 20-minute phone consultation. We'll discuss what's going on for you, whether I can help, and how long it might take.