Ready to discover more of yourself?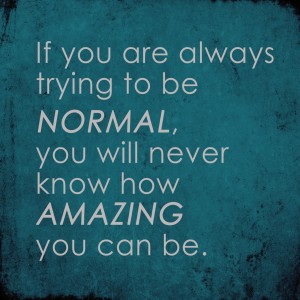 Here are a few telltale signs that answer is "yes":
Parts of your life feel stuck, painful, or ordinary. And you're ready for a shift.
You're facing a "should I stay or should I go" dilemma (in your career, relationship, or anywhere). And you're willing to peek beneath the mental chatter…
Those people who are positively lit up by their work — AND well-paid for it? You want to join that club.
That whole "tough love" thing you do to yourself isn't working so well anymore.
You've got an inkling there's more joy and play and ease to be had in this life — and you're open to taking the simple route there.
I believe in taking big leaps — faster.
In harnessing the wisdom of the body. In committing to your unique genius. In loving challenges, humor that enlightens, and turning old patterns inside-out. And that profound transformation can be fast and playful.
That's why my magic kit includes the finest, fastest body-centered coaching tools:
My absurdly keen + intuitive attention to detail. (I'll catch that one nervous tic or common thread that unlocks everything.)
Ultra-simple + powerful breathing practices and body-based awareness
Brilliant sounding board and brainstorming skills
Expertise identifying your unique genius (everyone has one!)
15 years of HR and facilitation experience (super handy for career quandaries)
Emotional literacy (figure out what you're feeling and how to say it)
Conscious communication + successful relationship practices
The surprisingly liberating practice of taking 100% responsibility
I love "intrepid explorers."
Yes: my dream dinner party would definitely include Lewis and Clark and someone who has orbited Earth. But I'm not just talking about navigators and cosmonauts, here.
I'm talking about regular people who are willing to show up, try something new, and step ever so gently into the unknown. Or boldly. You pick. One small, simple shift often does the trick.
Because incredible transformation can be rapid and playful. But it takes an open mind. A few deep breaths. And sometimes a silly sound or two.
Here's why it'll light you up:
Quick Shifts. Because we tap into your body's natural intelligence, we can go way beyond those limiting stories your mind is spinning. I've seen tectonic shifts in minutes.
I'm for YOU. My magic kit is well-stocked with tools and practices for transformation. But you won't find a single cookie cutter in there. Flexibility and in-the-moment customization are essential.
This ain't therapy. And you're NOT broken. You are utterly and completely whole. I'm here to remind you of that. And equip you with liberating re-frames and reliable practices so you can trace your way back to this truth, anytime.
It's more accessible than you think. If you've got visions of sitting on Freud's couch for years, waiting for results while you go bankrupt … shake that etch-a-sketch. Coaching is practical, affordable, and works swell even in small doses.
I'm not one for "formica-level conversations."
We'll take whatever's "up" for you (in life, career, or relationships) and follow that thread straight to what's most meaningful to you.
If you're not feeling the sweet hum of aliveness in your life, we should talk.
We can make this fast — or take the scenic route, if you like. Work with me for 15, 30, 45, or 60 minutes at a time, via phone or Skype. And if we're in the same town, face-to-face sessions available from 60 minutes on up.
Discounts are available for ongoing coaching.
It all starts with a free, 20-minute phone consultation. We'll discuss what's going on for you, whether I can help, and how long it might take.
I'm all in. Think you might be, too?