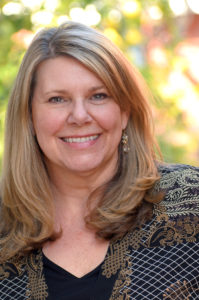 dis·cov·er·y /disˈkəvərē/
Finding out or ascertaining something
previously unknown or unrecognized;
a making known; a revelation
We ALL have instinctual talent. Yes, ALL of us. Mine shows up as an unstoppable ability to facilitate connection with the intention of understanding myself and others at our deepest level.
I help people get un-stuck, discover their innate talents, and own their magnificence! I provide the foundational bass (or base, depending on your reference point) note for your curiosity and expansion.
My passion is to guide individuals and teams to an understanding of their innate talents and inspire them to align their work and relationships accordingly. I utilize a myriad of proven tools and processes to deliver results that make a difference. And more quickly than you might expect!
Over the years, I've embodied this gift and decked it out with tools and practices that that have proven staying power: through my coaching, consulting, facilitation, and much more.
I've been a plate-spinner all of my life. Some of my tangible and varied experience includes:
Inspiring coaching clients in person, over the telephone, and via video connection for over 14 years.
Spending 15+ years doing Human Resources and group facilitation work. I've also created a successful Human Resources department from scratch.
Traveling the U.S. and to countries abroad facilitating financial services project planning meetings for groups of 6 to 250 people.
Enrollment consulting for The Hendricks Institute's live, in-person training events for nearly 14 years
Coaching and managing several touring singer-songwriters
Working in vastly different industries: telecommunications, electric/nuclear power, global financial services, hospitality, music, self/relationship development.
Certifications / Courses of Study:
Certified Big Leap Coach, The Hendricks Institute (2002)
Graduate of The Hendricks Institute's 2-year Leadership and Transformation Program (LAT) — and the 1-year Graduate program. (2004 and 2006, respectively)
Kolbe Certified™ Consultant—I've used this suite of talent and job assessment tools since 1996
BA in Management
Four years of intuitive development classes, study groups, and intensive practice
Ongoing meditation and somatic-based presencing skill development/mastery
Professional training and certifications: leadership development, HR-related content/skills, communications skills, productivity, group dynamics, training, and facilitation.
Client Alignment
My clients are CEOs, executives directors, entrepreneurs, recruiters, small business owners, and teams who are ready to deepen their impact through alignment with their individual and collective GENIUS.
I've discovered that I work best with the world's seekers, finders, dreamers, movers, shakers, and magic-makers!
The one thing that connects all of you? You're ready.
You're ready to break through the stuck-ness.
You're ready to own your talent, claim your value, and live in your genius.
You're ready for more satisfaction, ease, wonder, and connection in your life.
When you're ready, it's magic. And when it's right, you know.