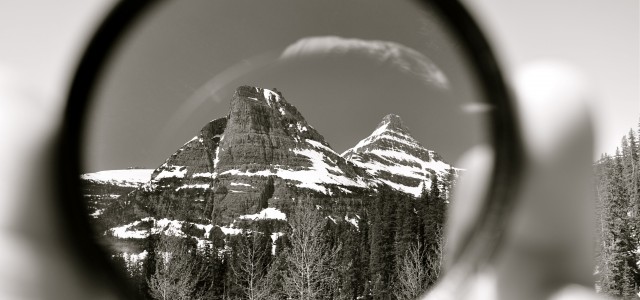 A few months ago I went to a large music event, The 26th Annual International Folk Alliance Conference in Kansas City. I was a first-time attendee, and I was thrilled. I attended alongside the luminous Boulder-based touring musician, Rebecca Folsom.
One look at the schedule and I was wide-eyed at the possibilities available–so much music, so much to learn and to take in, so many people to meet and places I wanted to be, all at once, every day and night for 5 days. This type of full-out go-go-go has been my norm for the whole of my life. One could actually say it's a distinguishing characteristic (ahem). Add in enthusiasm and I often feel unstoppable. Let it be known, though, that prioritization has never been my strong suit. My default setting for much of my life has been to say yes to everything, or close to everything, and then rush around trying to keep all of the plates spinning in the air without actually completing much. Or at least that's what my critical mind has observed. Actual results do differ somewhat, but still, almost everything is a bright shiny object to me and I want to chase it.
So in the week prior to this conference, I poured over the daily schedules for hours. HOURS. They were handily cross-referenced every which way to Sunday: by room number, by date and time, by artist/band. I had a few priorities of my own to attend to while I was there, and plenty of opportunities to take in new-to-me artists, panels, and meet-ups. I invested time and energy looking up artists online, attempting to prioritize who to see and when. And then, as will happen when I reach my limit and can no longer decipher what I want most, I simply stalled out, not able to take in one more option. It was then that a sentence floated through my mind, much like a ticker-tape message on a large screen: What if, instead of mapping out every detail of my schedule for fear of missing out, I am willing to be in the right place at the right time for the right reason?  
Suddenly I knew: that was it! That was going to be my approach. I stopped looking at the schedules, stopped creating my lists and trying to map out where to be when and at what time. I had my handful of priorities, and for all of the in-between times, I decided to simply feel into the moment when I was IN the moment, and trust that I would be in the right place at the right time for the right reason.
Fast forward to the Conference. Upon my arrival to the front door of the hotel, I immediately met a trio of delightful musicians, The Sweet Lowdown, from British Columbia. Our paths crossed several more times in the hotel within the next hour. Kind, funny, friendly women, and quick to laugh—my kind of people! They went on my list of performances to seek out during the Conference. Easy, fun, done. 
I am in the right place at the right time for the right reason became my mantra throughout the Conference. Everywhere I went I met exceptionally knowledgable, helpful, kind, funny people and created immediate connections – which is, I'm told, part of the magic of Folk Alliance. 
Twice I met artists and told them I would come to one of their performances, known as showcases. Both times I completely forgot my agreement. It wasn't until I stood in a bustling hallway late at night invoking my mantra when I didn't have a plan in the moment of where to be, that I'd realized I was standing at the doorway of a room at the precise moment when one of these artists was about to start performing. Twice this happened, and I was able to keep my agreement of being there to provide a friendly, smiling face and energetic encouragement as each artist gave her all for 20 minutes. The connection between us was made all the more sweet and memorable, thanks to my awareness that no matter where I go, and who I'm with, I am always in the right place at the right time for the right reason. 
Since then, I have taken this and applied it to my day-to-day business and social life with fun and surprising results!
I've even gone a step further: I have used it for reframing certain events of my past. That alone has been a masterful move! Seeing everything that led up to this moment, right now, as being integral to who I am today and how I'm connected to each experience as it unfolds, has liberated me from stories of inadequacy, of doing it wrong, of failure, of critical self-limitation.
This is my newest definition of freedom.
Your Turn. If you are willing to join me in this grand experiment of letting each experience be the right experience, say this out-loud:  I am in the right place at the right time for the right reason. Repeat it several times. It might help to take a slow, deep breath just before doing so. Take a couple deep breaths, in fact. Let your breath support your new perspective. Notice if you want to argue with the statement, and justify your argument with past examples. Just notice. And then, when you are ready and willing, hold one of those past examples in your thoughts, and see if you can activate your curious attention while asking: How would my perspective be different if I accepted that I was in the right place at the right time for the right reason when ________ happened?
After giving this a try multiple times myself, I've successfully moved through several situations from my past and gently, lovingly reconsidered them and the people involved through the filter of being in the right place at the right time for the right reason. I've let this new perspective SINK IN. I've let it MOVE me. So much so that I share it with you now. Try it out for yourself. And let me know how it goes. I'd love to hear from you.
Be well, and do something today to make it a great day.