Are you living the life you envision for yourself?
Losing our way in life happens. Have you ever noticed how your GPS or favorite map app lays out the route to take when you're going from Point A to Point B, and yet if you take a different turn or there's unexpected road construction it simply recalculates your route? Life can be like that, too. There are so many distractions, priorities, and even other people's goals for us that affect our day-to-day choices. The results of those choices sometimes delight us, and sometimes we wonder—what was I thinking? Will I ever get back on track—but not just any track—a track of meaning, of added value, of resonance? Imagine the possibility of tuning into your own internal GPS that simply states Recalculating Route and then recommits to taking the next step, followed by the next, and then the next!
My question for you is this: Are you…
Ready to break through the stuck-ness?

Ready to own your talent, claim your value, and live in your genius (even if you're not convinced you are a genius)?

Ready for more satisfaction, ease, wonder, and connection?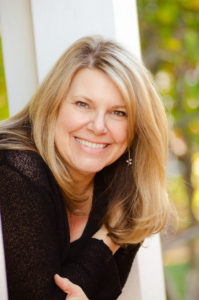 As a Certified Big Leap Coach, I guide you back to You. To your purpose. To your magnificent Life. Soon, you'll have a deeper understanding of your innate talents, your purpose, your path, and you'll have a set of navigation tools for your journey.
As a Kolbe Certified™ Coach, I activate the process for you (and your team) to discover your/their natural abilities and instinctive talents so that you are more fulfilled in your work and create even greater impact.
5 Ways You'll Benefit from My Approach and Experience
Guiding entrepreneurs, executives, coaches, artists, and other clever folks towards their passion-filled purpose is MY purpose. While there is no shortage of coaches and resources available to you, please consider the benefits you'll gain from working with me:
You'll be guided by over 15 years of experience and training.

I was coaching before anyone even knew what a "life coach" was. The short list of my credentials includes:

Certified Conscious Loving and Living Coach through The Hendricks Institute (2002)

Graduate of The Hendricks Institute's 2-year Leadership and Transformation Program (LAT) — and the 1-year Graduate program. (2004 and 2006, respectively)

Kolbe Certified™ Consultant—I've used this suite of talent and job assessment tools since 1996

For the longer list and

more about me click here

.

You'll get results faster than you might expect.

I utilize a myriad of proven tools and processes to deliver results that make a difference as quickly as possible. Let's face it, you're on my site because you're looking for positive change now. My goal is to get you on your way to your dream life NOW.

You'll be guided through a proven process

designed to uncover your innate talents and true purpose.

Many coaches utilize an unstructured approach that can increase the time it takes to get to key breakthroughs. I know you're likely already frustrated and wanting to break through your issues and my approach works!

While I follow a proven process, your program is tailor-made to fit you, your personality and the current demands on your time.

Every person is different as are their desired outcomes, so my process allows for fast and customized results.

You can rest assured that I'll do everything I can to help you reach your desired results.

My business relies on

your

results because I know that if you reach success you'll refer me to others who want to strengthen their impact as well!
I believe in balancing "heart" and "spine."
No, not in a yoga posture kinda way. So many of us are either all heart (loving yet unreliable) or all spine (strong yet disconnected/rigid).
My vision and gift is supporting smart people in the ongoing integration of their leadership/relationship heart and spine. Love and integrity. Connection and power. Authenticity and safety.
Are you ready to create the life you've imagined? To do what you love, love who you're with, own your value, and thrive in all of it?